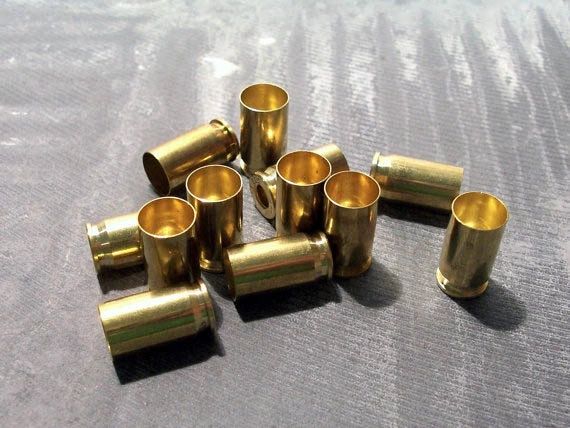 USED BRASS 1000 LOT BAGS
Used BRASS, various head stamps, probably about half is once fired, the brass has not been cleaned, you can choose what caliber you want to have shipped. there is a option for .40 brass that has only been fired once from a police department, it is 90-100% mostly speer nickel.

Large quantities? I've got over a million pieces in stock! Need a lot? call Manny for a DEAL!!