Manny Bragg 1-1 Private Training Course,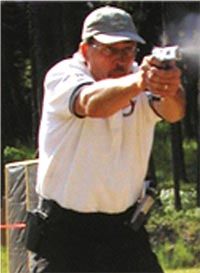 Manny Bragg 1-1 Private Training Course,
Private 1-1 training, focusing on your shooting needs, Manny will build the days itinerary based on what you are looking for to get to the next level in your shooting. Hours of the course are 9 - 5 with a break for lunch. You will need your shooting gear and 800-1000 rounds of ammunition for the day. if you don't know what you need, Manny will accommodate by covering each of the fundamentals throughout the day, involving: draw, accuracy (Trigger Control), reloading, movement, shooting on the move, Stress in Shooting, and cover how to hit swinging targets with a technique that works and is proven. Class will be held at Volusia gun and hunt club in New Smyrna Beach Florida, call me to set up the date.